Miriam, Georgiane and Jan S. protest in Des Moines: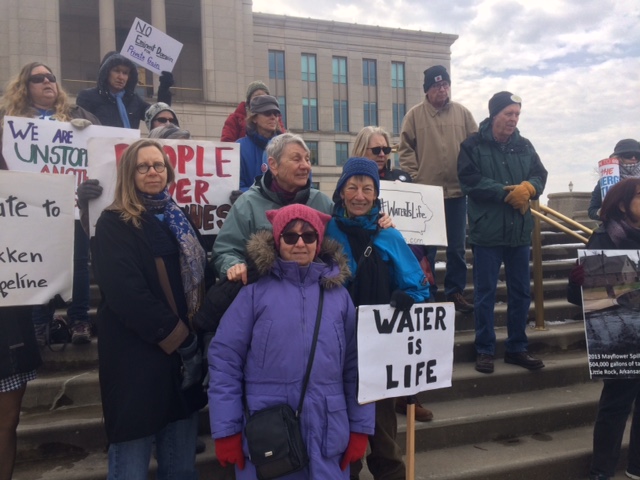 The pictures passed around at Tuesday's meeting:
Grannies at the courthouse – MS Stand: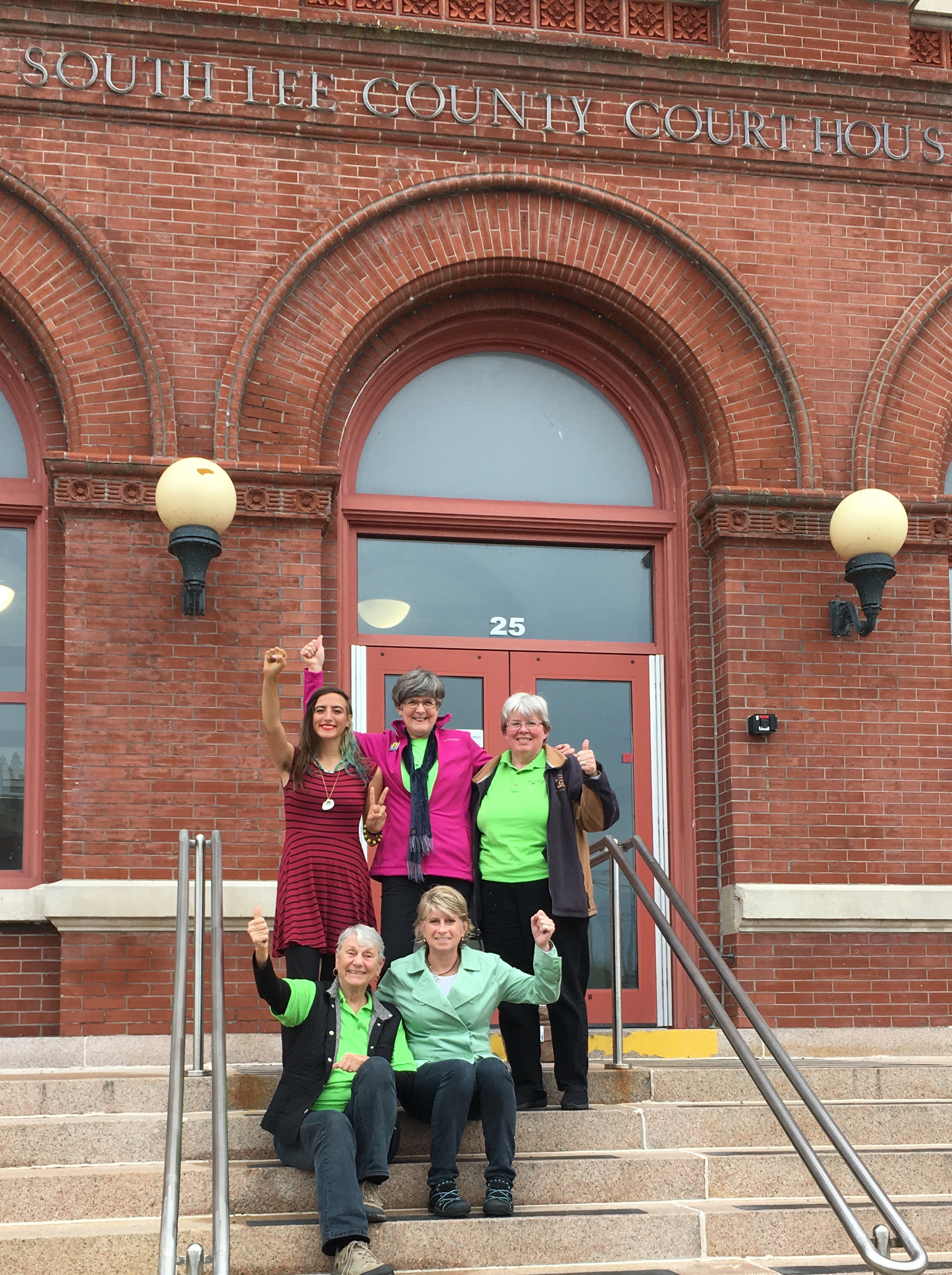 Resistance at the Mississippi: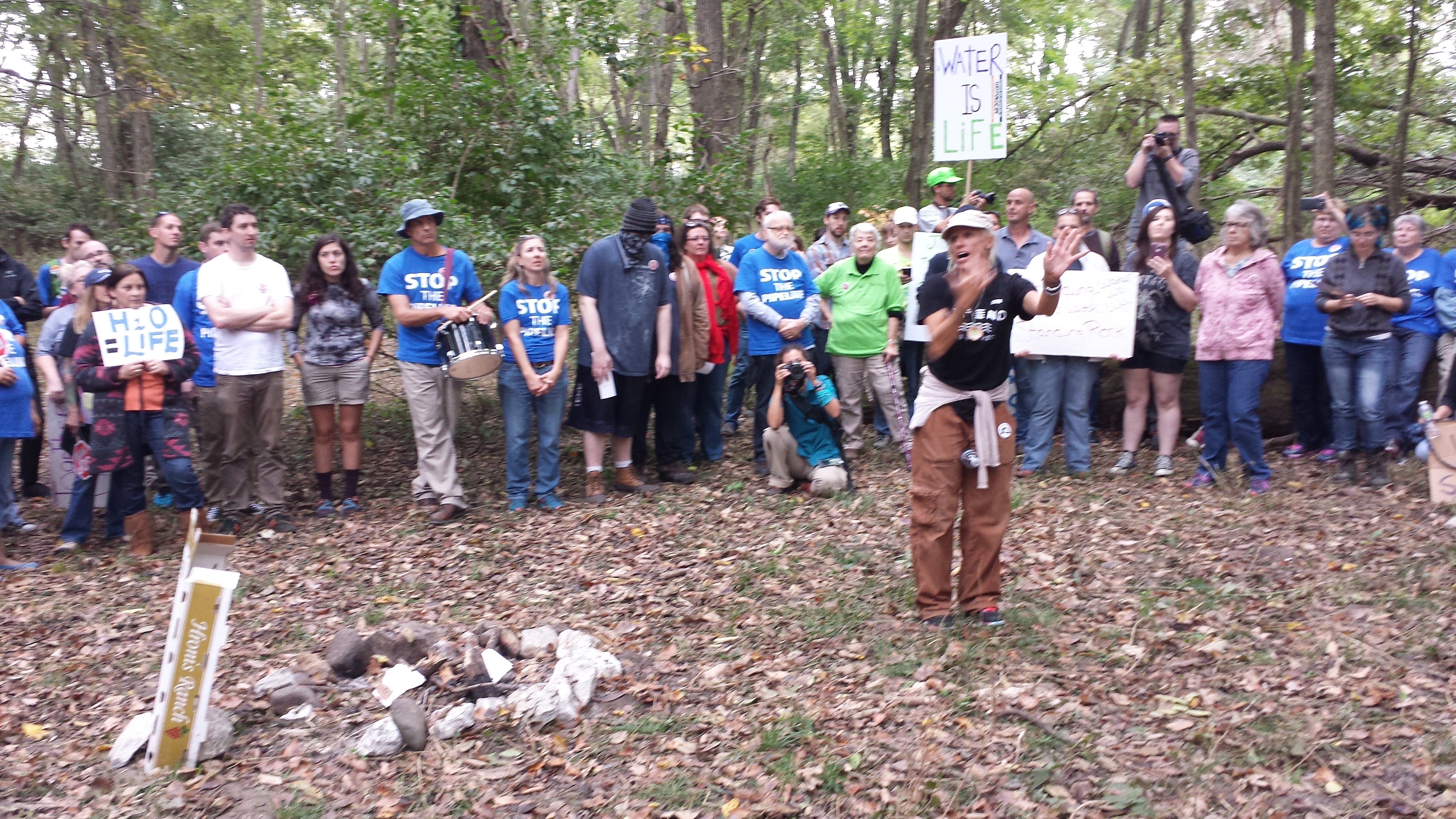 Ann Christenson arrested at the Mississippi:
Video begins with Miriam Kashia
Resistance – July 20, 2016 – the group who did Street Theatre outside the IUB in July. Photo by Miriam Kashia.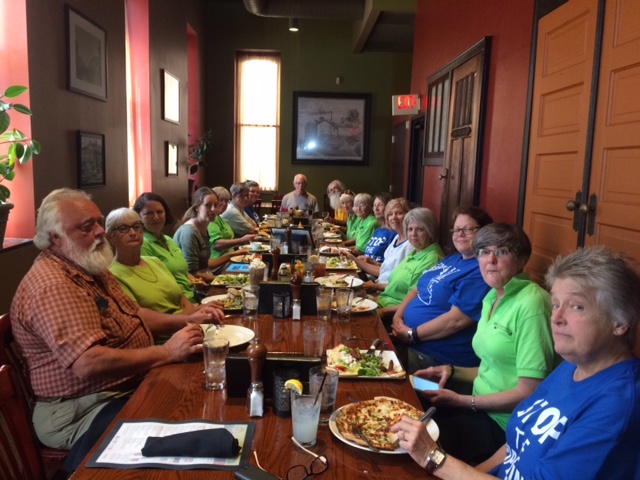 Marcia arrested at Pilot Mound – held until 2 or 3 AM.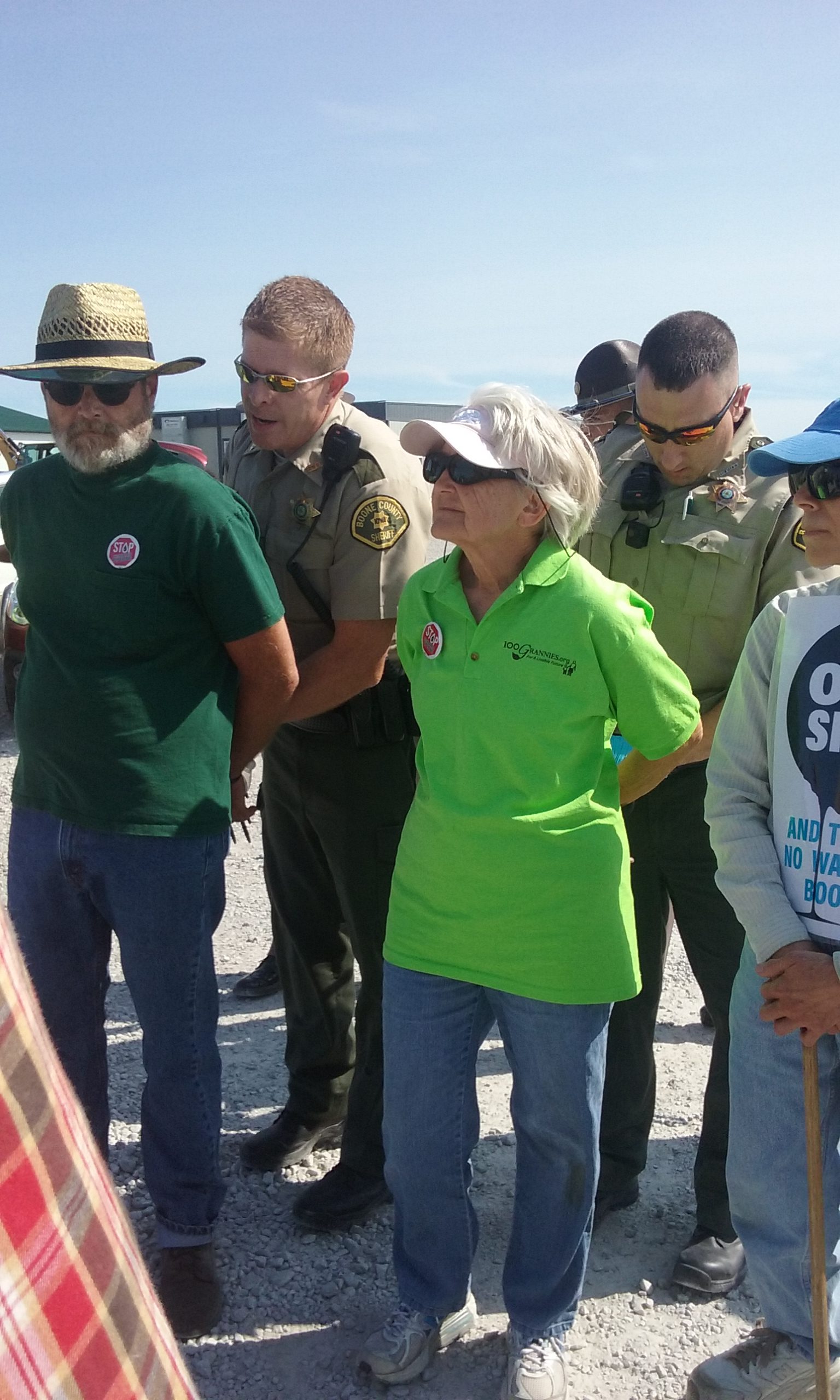 Mary Beth and Aaron at the Mississippi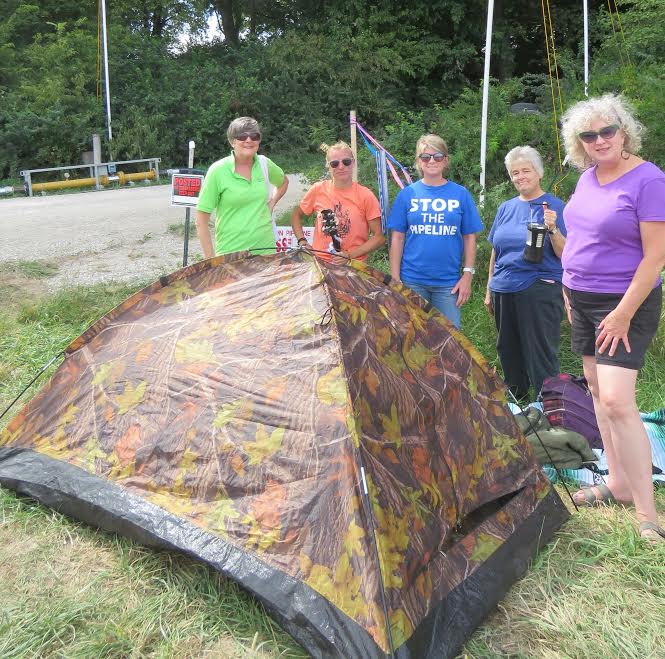 Miriam & Marcia arrested at Pilot Mound 8/31/2016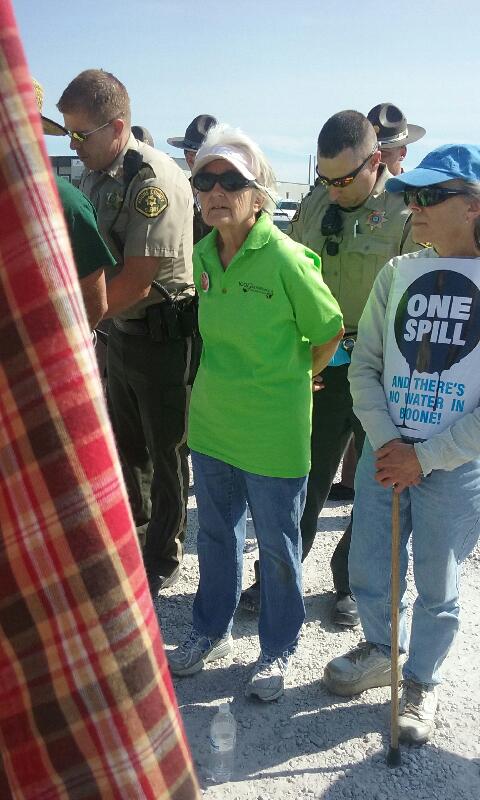 Des Moines August 27, 2016
Bakken protest in Des Moines 7/25/16
In Bed with the Bakken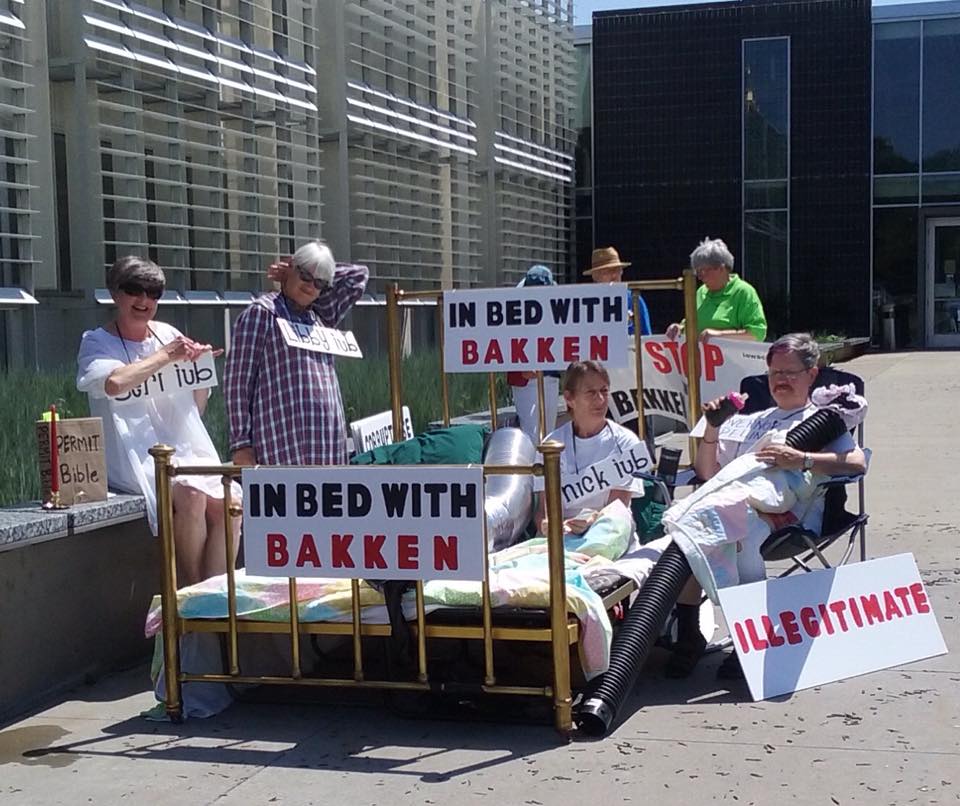 Petition signing at Iowa City Farmer's Market 7/9/2016
July 4 parade in Coralville:
June 15 Flotilla on the Des Moines River at Boone:
Georgiane was riding in a canoe with Miriam Kashia and Becky Hall. Also floating that day from the 100Grannies were: Ann Nalley, Deb Dee, and Mary Beth Versgrove. On the bridge was Granny Mary Ann Vorisek Dilla from Ames and paddling with landowner Dick Lamb was Grampy Michael Pacha.
Before June 15 Flotilla on the Des Moines River at Boone: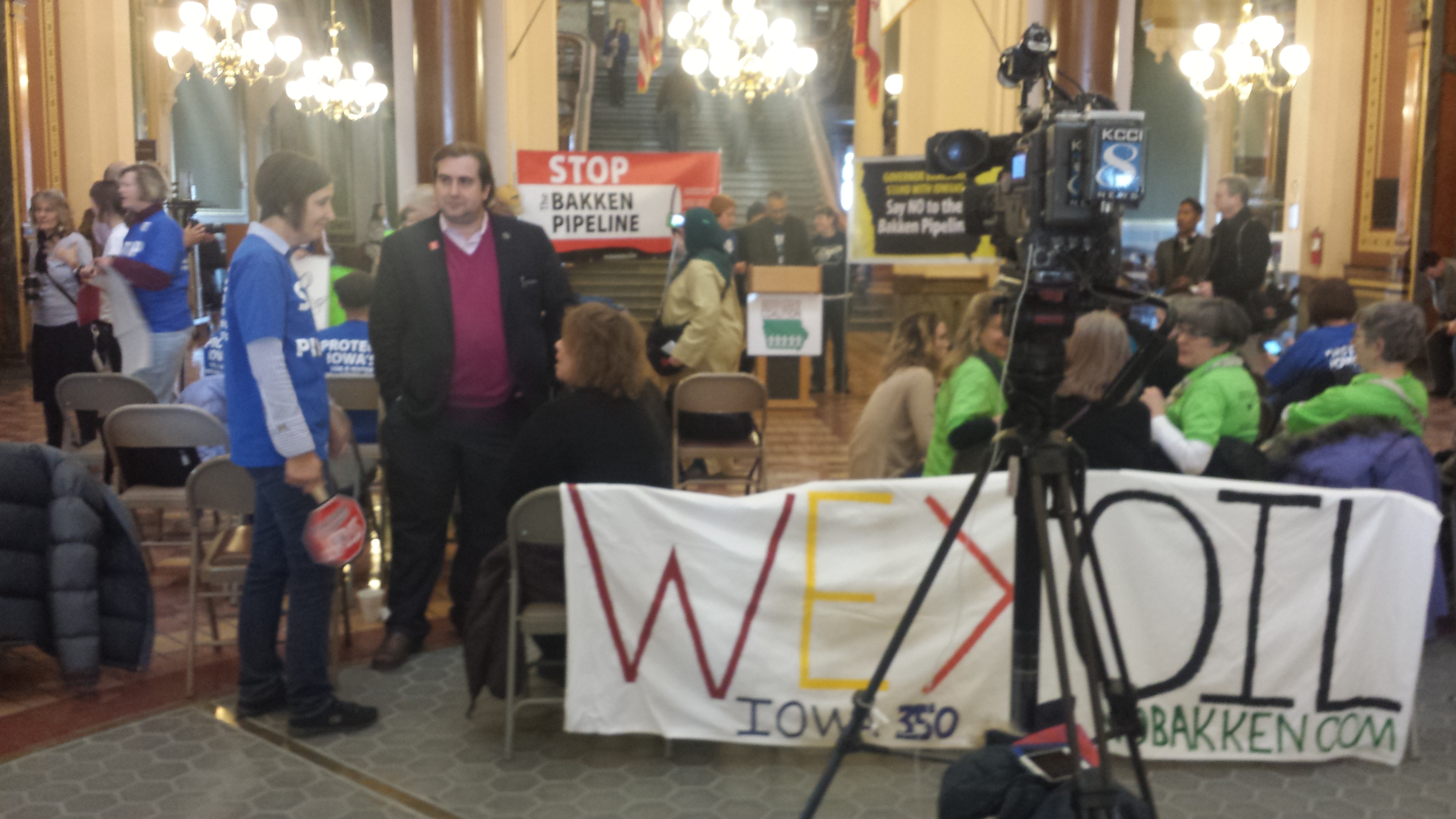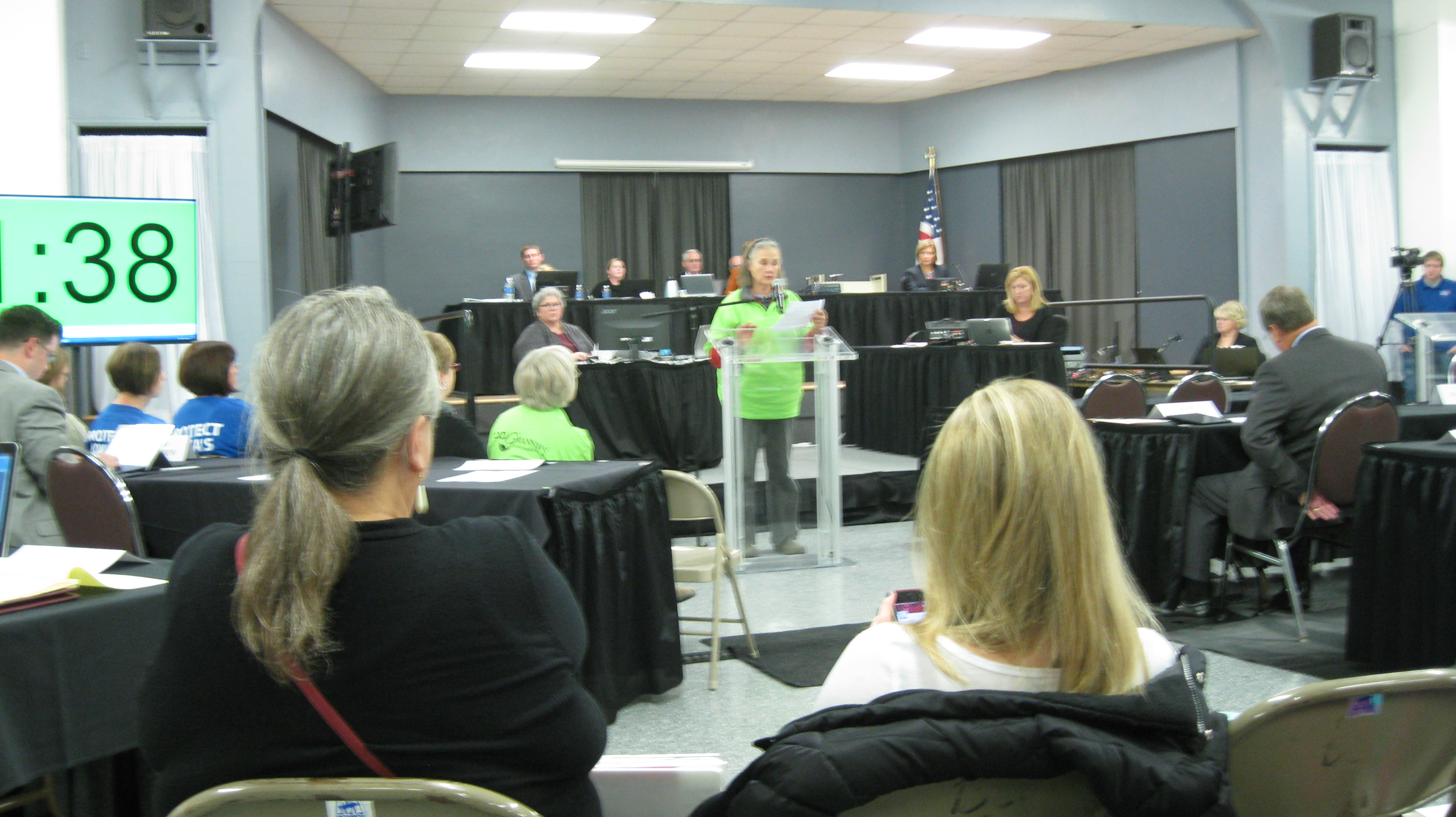 Event at the state capitol  January 21, 2016                                                                          Iowa Utility Board hearing in Boone – November, 2015
January, 2016: from Mary Beth: Here are 2 photos taken at the January 21, 2016 Bakken Pipeline Resistance Coalition (BPRC) event at the Capitol in Des Moines. The first is Jan & Mary Beth outside the senate chambers with fellow resistors from IA 350.org and IA PSR . The second has all 3 Grannies, Deb Dee, Jan Stephan, and MB Versgrove at the press conference;
Save
Save
Save
Save
Save
Save
Save
Save
Save
Save
Save
Save
Save
Save
Save
Save
Save
Save
Save
Save